Pragmatic Solutions for Shelf Life Testing
Oct 15, 2019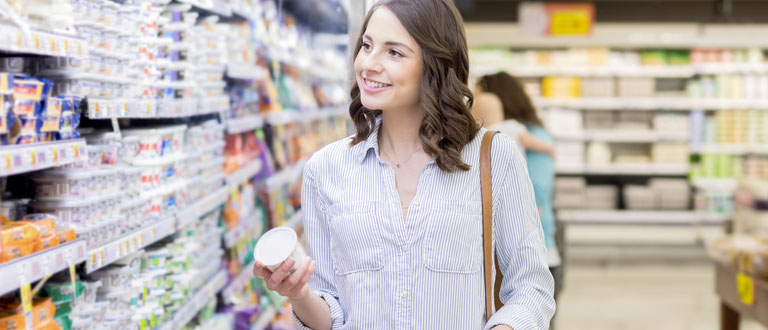 Food shelf life testing ensures that your food products will exceed expectations and plays a vital role in protecting your brand's hard-earned reputation among consumers.
Knowing how your food ingredients or packaging choices, for example, will affect shelf life will help your company produce quality products that consumers will choose time after time.
Our parent company, General Mills, has been using Medallion Lab's food testing lab services for over 150 years as part of their food safety and quality process. Therefore, you can rest assured that our shelf life testing process is certified, proven, and effective.
For this article, Medallion Labs queried our food scientists to offer their professional insights on how to best choose pragmatic solutions for shelf life testing.
The recommendations highlighted here are detailed fully in our AACC Method 35-01.01 publication on Guidelines for Shelf-Life Testing of Food and Ingredients for Key Quality Attributes.
Shelf Life Testing
Our knowledge and experience help your brand deliver the ideal consumer experience every time. Contact us to learn about our pragmatic solutions for shelf life testing.
Contact Us
Shelf Life Study Features & Test Options
Shelf life testing is typically thought of as a process used to determine a code date value that will go into a specification. Although this is a key outcome, study data can be useful in addressing end-user quality questions, including proactively communicating expected quality changes as a function of age and storage environment.
Medallion Lab's shelf life tests examine how ingredient quality, processing parameters, and storage conditions affect how your product functions. Our shelf life tests include:
Simulated Variable Environments
Quality Chemical Analysis
Quantified Sensory Environments
Distribution Simulation
Formula Moisture Models
Packaging Models
Here's the range of food shelf life testing services we offer:
Helping You Plan Your Shelf Life Tests
If you're bringing a product to market or improving a current offering, contact us to arrange a shelf life testing consultation with one of our food scientists.
We will use our extensive experience with similar products, along with our knowledge of common chemistry associated with shelf life, to build a customized testing design for your company.
During a consultation, we can suggest what to test for and how we use our tests to represent the various temperatures and humidities your product could experience over its shelf life.
We will explain how accelerated shelf life testing works and what we can do to get you solid information sooner to make key business decisions.
To help you get the most out of your shelf life testing, our food scientists may ask you during a consultation:
What are the historical complaints, concerns, or issues with these or similar food products?
How long of a shelf life do you need to meet your business goals?
Where is your product going to be sold?
Creating a solid plan can save your company thousands in shelf life tests and prevent overspending on unnecessary tests.
Our food scientists will help you create a robust testing plan that addresses your potential product failure concerns and yields a correct shelf life estimate.
Get Started On Shelf Life Testing
All shelf life projects are uniquely created to be tailored to meet the needs of each product. To begin a shelf life project you can complete an online shelf life study questionnaire or contact a Medallion representative to set up time to connect with one of our shelf life scientists.
Our food scientists will help you to develop a robust shelf life testing plan that meets your data requirements, time table, and budgetary goals.
Let's Get to Work!
Submit your order online and ship your samples today. If you have questions, we are always here to help.
---
Medallion Labs+
A food testing program designed with mid-market and enterprise food and ingredient manufacturers in mind.